Professional car servicing in South East London delivered by the experts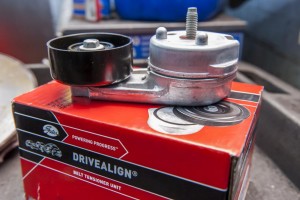 Making sure you get your vehicle regularly serviced can help to identify any potential issues and can save you a lot of money in the long run. Our experts will ensure that your car is professionally serviced to enable you to enjoy safer driving when you're on the road. It is important to get your car serviced regularly by professional mechanics and this is something that can benefit you in many ways. Having your car serviced on a regular basis will enable you to benefit from:
Early identification of problems: It's not always obvious to know if you have problems with your vehicle. However, when you have it regularly serviced by experts you can ensure that any potential issues are quickly identified and addressed before they get out of hand or even increase the risk of an accident.
Increased lifespan: By having your car serviced regularly, you can help to maximise the lifespan of your vehicle. Given the amount that you pay for the average vehicle, this is something that can save you a lot of money in terms of being able to continue using your existing vehicle for a longer period of time before having to change it.
Increasing the value: You will also be able to increase the value of your vehicle by ensuring you have it serviced on a regular basis. In addition, if you decide to sell the car you will find that getting someone to purchase it is a lot easier if you have a full service history.
Keeping your vehicle in good working order: With a proper, professional service you can help to keep your vehicle in good working order. This means that you can look forward to a smoother drive and you will be able to benefit from enhanced safety while on the road.
Our experts will ensure that you receive a thorough service at an affordable price, making it easier and cheaper to maintain your vehicle. Simply contact us to get your car booked in on . You will find us conveniently located in Brockley, SE4 and we are able to serve customers in customers in Forest Hill SE23, Honor Oak SE23, Lewisham SE13, New Cross SE14 and across South-East London.
WEB OFFER
10% off all labour charges
Just quote web offer at time of booking
10% off parts and labour for NHS heroes
(must show NHS card)
Save money, keep your manufacturers warranty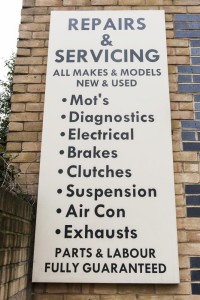 According to the Office of Fair Trading, the average price charged by an independent garage comes in at nearly half of the price charged by an official franchised dealer, without the need to compromise when it comes to quality. The good news for motorists is that they no longer have to pay the high prices that dealers charge in order to keep their warranty in place, as they can now choose an independent garage without the risk of invalidating the warranty Save money, call today to book your next car service
Watch this video to see inside our garage