Turn to the experts at Kar Klink, in Brockley, for brake checks and replacements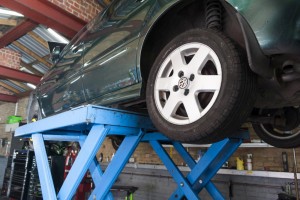 Brakes are, of course, vital to your vehicle and it is important that they are always working to full capacity. We can carry out checks on your brakes to ensure your safety while on the road as well as supplying and fitting new brakes if and when required. It is important that you get your brakes checked if you have any doubts with regards to their condition, as we are all aware these are probably the most vital component. Having regular checks can eliminate higher costs and keep safety at the highest possible level. We only fit high quality braking components and warranty anything we do to your vehicle, so you can rest assured you and your passengers are safe and your pocket is too.
At our garage we have spent years serving customers in  Brockley SE4, Forest Hill SE23, Honor Oak SE23, Lewisham SE13, New Cross SE14 and across South-East London. We have experts in the automotive industry that can provide you with access to a range of valuable services, which includes brake checks as well as supplying and fitting new brakes.
When you bring your vehicle into us in relation to your brakes we will:
Carry out a thorough check: Our professional mechanics will carry out a thorough check on your vehicle to see whether the brakes are in good working order or whether they require replacement in order to ensure your safety.
Provide you with a competitive quote: In the event that your brakes do require replacing, we will ensure you receive a competitive quote for both the supply and fitting of your new brakes.
Ensure quality parts are used: We pride ourselves on using high quality parts and components from leading brands in the industry. You can therefore be assured of excellent quality as well as great service when you come to us.
Get your brakes fitted quickly and efficiently: We realise that you want to get back on the road as soon as possible. We will get your new brakes fitted quickly and efficiently to ensure you can get back to business without compromising on safety.
If you are concerned about your brakes or you simply want them checked over by an expert, you can call our friendly team today on .
Worried about the brakes on your car, call for a free brake check .
Watch this video to see inside our garage